If you are interested in antiques and so in know-how, then you might be interested in Revelations: the international biennial of fine craft and creation, the 3rd edition of which took place from 4 to 8 May 2017 under the majestic dome of the Grand Palais in Paris.
Indeed, this biennial is an opportunity to discover the "antiquities of tomorrow": creators and craftsmen surround us of furniture and objects, decorative or usual, which become, thanks to their novelty and the excellence of execution, the witnesses of their time.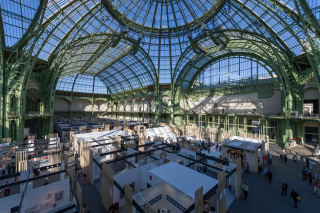 Among the 400 participants from all over the world (Chile was the guest of honor this year) we would like to introduce two creators who we particularly appreciated:


Pietro Seminelli - Artesina
Fabric creation, folding art - stand H22
Roland Daraspe
Contemporary silversmithery - stand H5

Dare, discover and realize that design has always been indispensable... and rendez-vous in 2019 for the next edition!