Here is the 11th edition of the European Crafts Days, on the theme "Know (-) to make the link". The Norman programming is exceptional: 140 workshops open to the public, 16 exhibitions and exhibitions, 9 museums hosting crafts and 2 learning centers to help you discover the craftsmanship and passion of these craftsmen.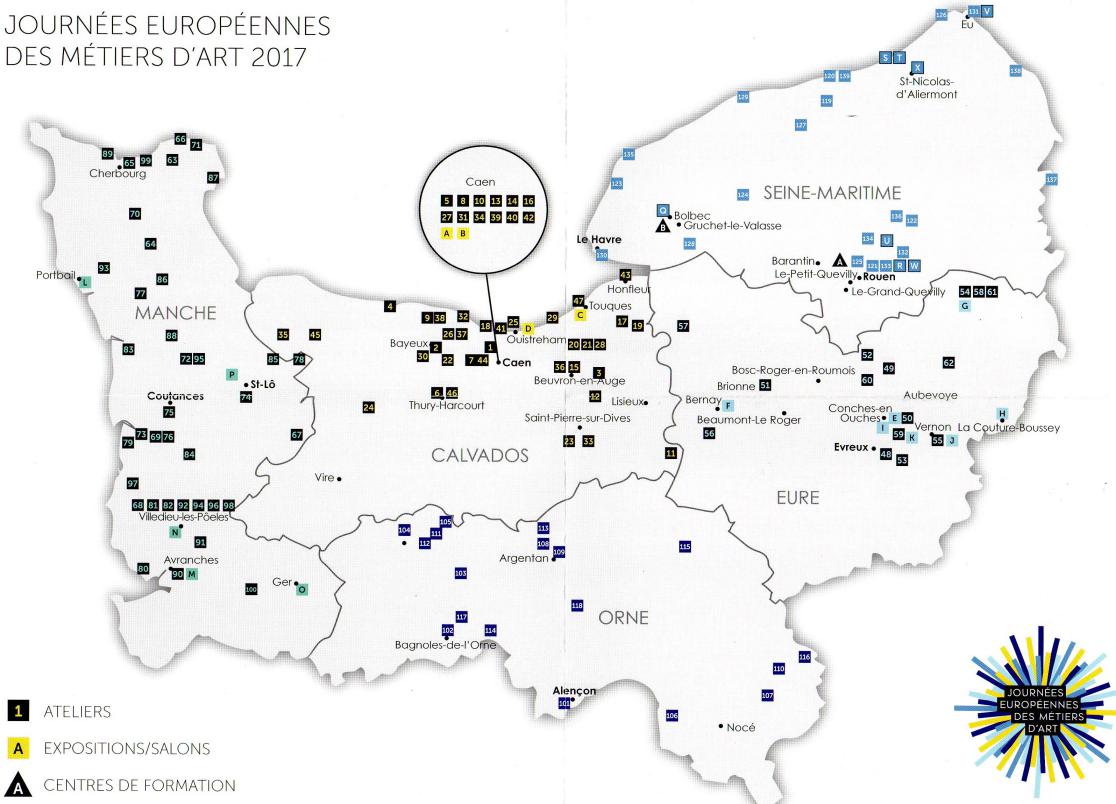 Following the public's enthusiasm of last year, we renewed for this edition the reception of three craftsmen directly in our antique shop of the Place Saint Martin, in Caen: indeed, it is close to our heart to highlight these three craftsmen with whom we regularly work to restore some of the antiques that you can find in our stores.
So, among the 300 professionals of the Crafts of art honored during these three days, do not hesitate to come and discover the work of Elisabeth Defortescu (restorer of paintings in Langrune sur mer) Bertrand Heudron (gilder on wood, www.doreursurbois-heudron.com) and Camille Gueguen (furniture restorer and cabinetmaker, www.latelier-des-traditions.com). They will be present from March 31st to April 2nd at 15 Place Saint Martin, 14000 Caen.
For more information on the different events, go and get the free guide available in our stores, with the addresses and a Normandy map to locate them, or check the website www.journeesdesmetiersdart.fr